Marcia Grimsley, BA, MS, Professional Life Coach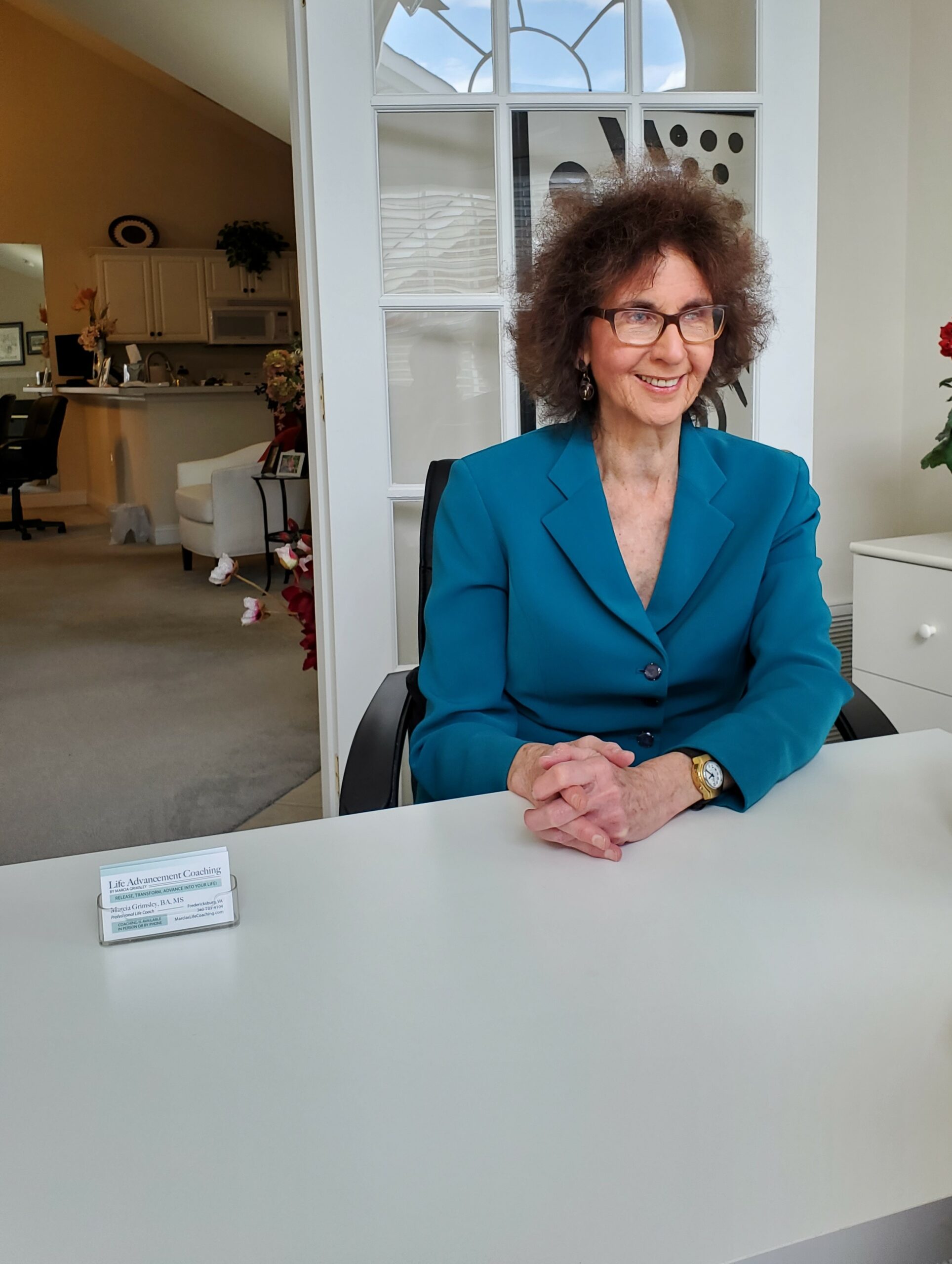 For over 19 years, I have helped people from all walks of life achieve their personal, relationship, health, and career goals.  With a unique background as a successful therapist, counselor, and business consultant, I help empower my clients to create the life they want.
My Education…
I hold a BA in Psychology from Temple University and a Master's Degree in Counseling from Virginia Commonwealth University.  I have taken post-graduate counseling courses and professional training in Life Coaching.
Therapeutic and Counseling Experience…
Early in my career, I worked for years as a staff supervisor and social worker for local and state agencies in Virginia and Texas.   As a social worker and counselor, I provided services for people who were chronically ill, or faced physical challenges such as visual impairment.  I collaborated with healthcare providers, facilitating support groups for clients and their families.  When working with clients, my goal was to assist them in regaining a sense of hope, self-esteem, and power over their lives.  While living in Texas, I was honored to be appointed by the Governor of Texas to serve on the Board of Trustees for the Texas State School for the Blind.
Business Experience…
In 1982 my husband and I launched a multi-doctor chiropractic clinic in Austin, TX.  For the next 8 years, I involved myself in a steady stream of business and practice-management seminars.  Thus equipped, I began consulting work with small businesses and healthcare practices.  I specialized in teaching customer service delivery and communication skills to managers and staff.  
My Life Coaching Practice Today…
Today, through my company Life Advancement Coaching, I coach a wide range of individuals, businesses, and organizations across the U.S..  It is my privilege to help others reach their goals and live a higher quality lifestyle.
In Addition…
For several years, I taught skillful living classes at Germanna Community College in Fredericksburg, Virginia.  Currently, I am a member of The Integrative Medical Program for the Cancer Center at Mary Washington Healthcare.  At present I write monthly articles for the Front Porch Magazine and have contributed articles to the Fredericksburg Freelance Star Newspaper.   Also, I create and facilitate workshops and classes for groups and am available for public speaking.  For more information, please contact my office at 540.785.4104.